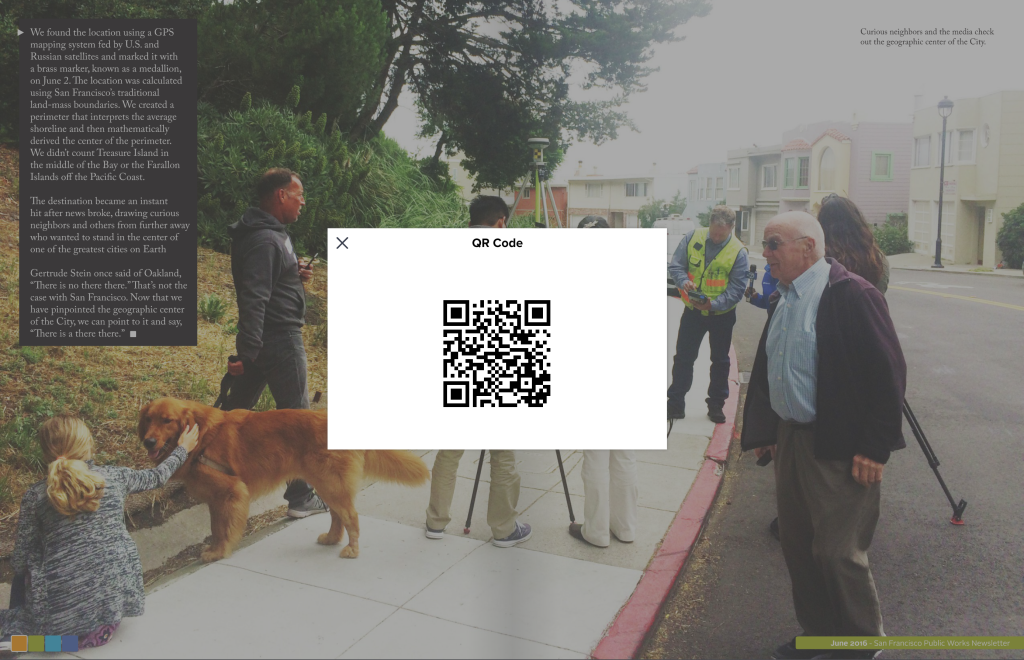 In the Works – Community Newsletter June 2016 – Page 35
Curious neighbors and the media check out the geographic center of the City. June 2016 – San Francisco Public Works Newsletter.
Art Is @ The Center
A summer heads up email from teacher/arts coordinator John Mayhew alerted the Art Committee to the news that a San Francisco Public Works crew was installing a new marker — right outside the school, on a sidewalk in the 700 block of Corbett Avenue .
X — actually, it's a piece of brass — marks the spot surveyors have determined is the center of San Francisco.

SFGate: SF marks the very middle of town, more or less
By Steve Rubenstein
Updated 6:23 pm, Wednesday, June 8, 2016
It took all of one day before the news reported that the brass surveyor's disk had been stolen!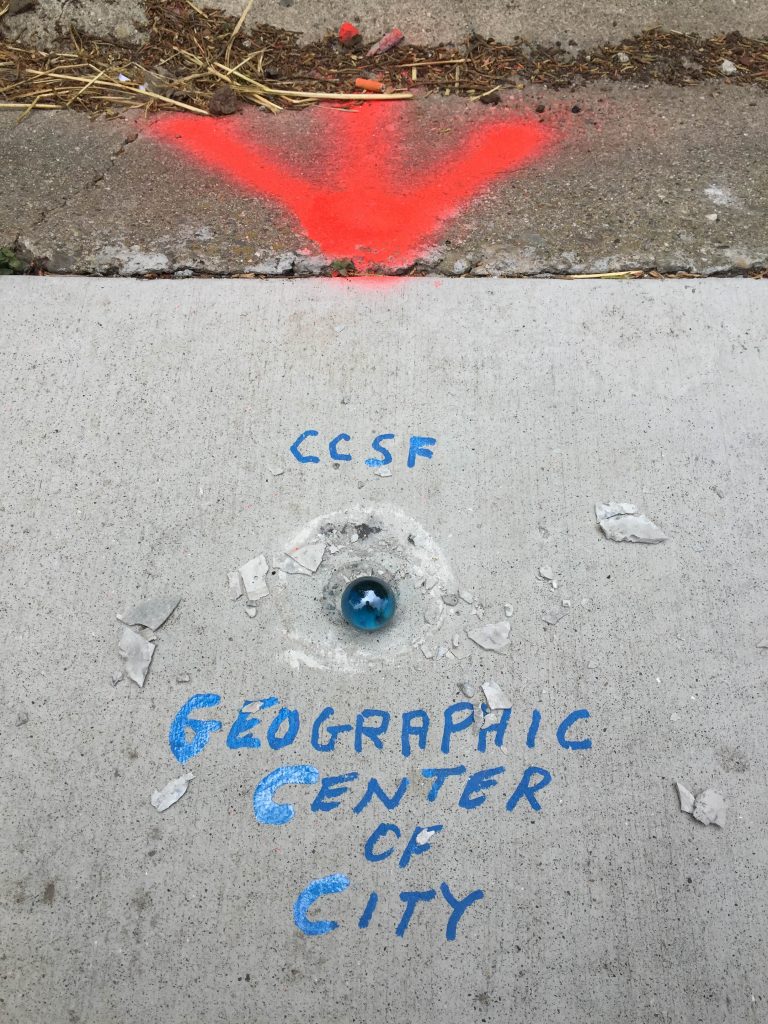 The marker was eventually replaced, and a mandala was created from the teacher thoughts and mantras, after the opening teacher professional development session introducing the 2016-2017 school art study — Art Is @ The Center.