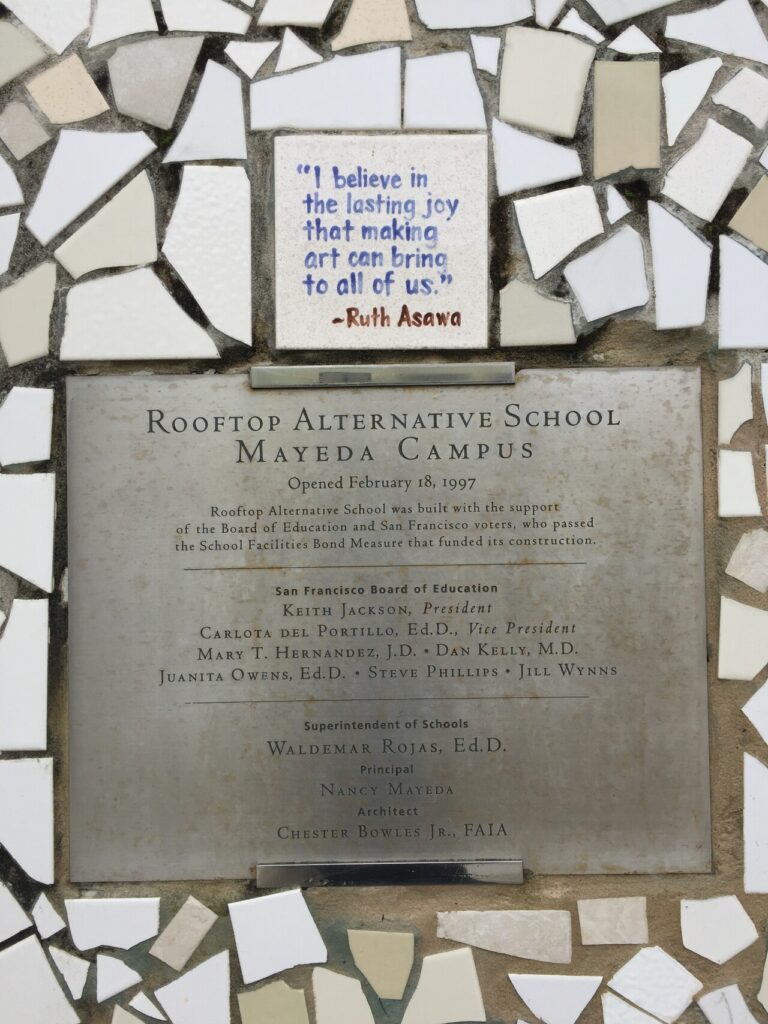 Rooftop Alternative School Mayeda Campus
Opened February 18, 1997
Rooftop Alternative School was built with the support of the Board of Education and San Francisco voters, who passed the School Facilities Bond Measure that funded its construction.
San Francisco Board of Education Keith Jackson, President • Carlota del Portillo, Ed.D., Vice President • Mary T. Hernandez, J. D • Dan Kelly, M.D. • Juanita Owens, Ed.D. • Steve Phillips • Jill Wynns
Superintendent of Schools Waldemar Rojas, Ed.D.
Principal Nancy Mayeda
Architect Chester Bowles Jr., FAIA
The ceramic tile with the quote by Ruth Asawa, "I believe in the lasting joy that making art can bring to us all," is one of the thousands of ceramic and glass tiles that make up, In Time of Silver Rain, a mosaic mural that was installed by the Rooftop community on Saturday Mural Day, April 28, 2007.